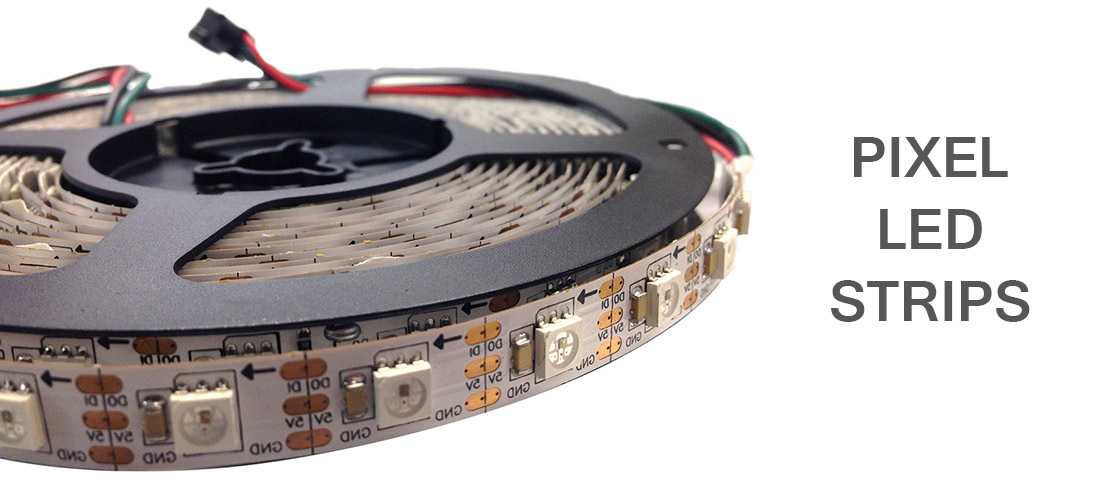 With this LED technology we have the ability to display animations and video's when assembled in the correct configuration. Using our specialist controllers, our in house programmers can produce almost any animation, from full video to chasing and flowing effects. Multiple colours can be displayed on a single ribbon, this can go up to 38 metres in length. Assembled using the same rolled copper substrate technology used on all other Pulse professional products. Please call for more information.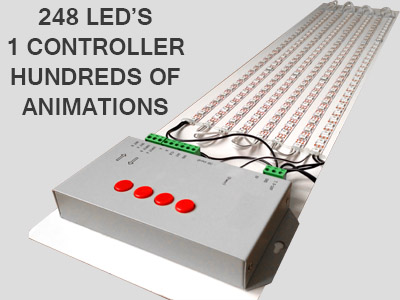 Pixel LED Specifications
Power Consumption: 18W/M
Supply Voltage: 5Vdc
Number of LED's per meter: 60
Operating Temperature: -5°C to +40°C
Warranty: 5 years
Viewing Angle: 120°
Product Code: LED-IND-15-RGB
Download the datesheet HERE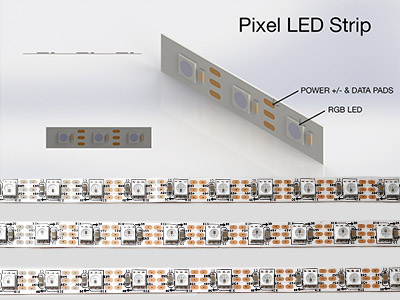 Cuttable every 15mm. All data is based on a 1 meter strip. Pixel LED can be organised into a screen arrangement allowing for video animation playback.