LED Modules
Pulse offer several different types of LED Modules. From our small 1 Watt Luxeon's, all the way to our huge RGB modular video screens. Below is a comprehensive list of our alternative LED options.
Flexible RGB Video Playback Screen
This screen is capable of playing full motion videos and animations over a curved surface at whatever size you require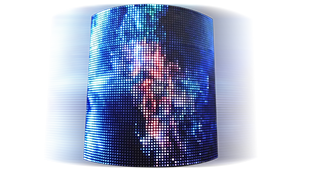 Rigid RGB Video Playback Screen
The Rigid Playback screen is capable of playing videos and animations at almost any size you require. An IP rated solution is also available.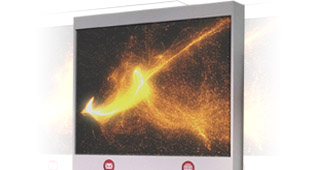 Sign Series Modules
Our sign series LED's are split into modules of either 6 or 9. Otherwise known as our Delta 6 or Delta 9's, they are available in three colour temperatures or can be manufactured to any RGB value you need.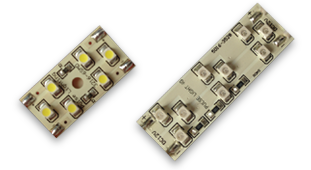 High Powered Spot Lamp Module
Our spot lamp modules are a small and efficient way of lighting an area. Using an aluminium substrate, they are highly efficient at dissipating heat and can be linked together.